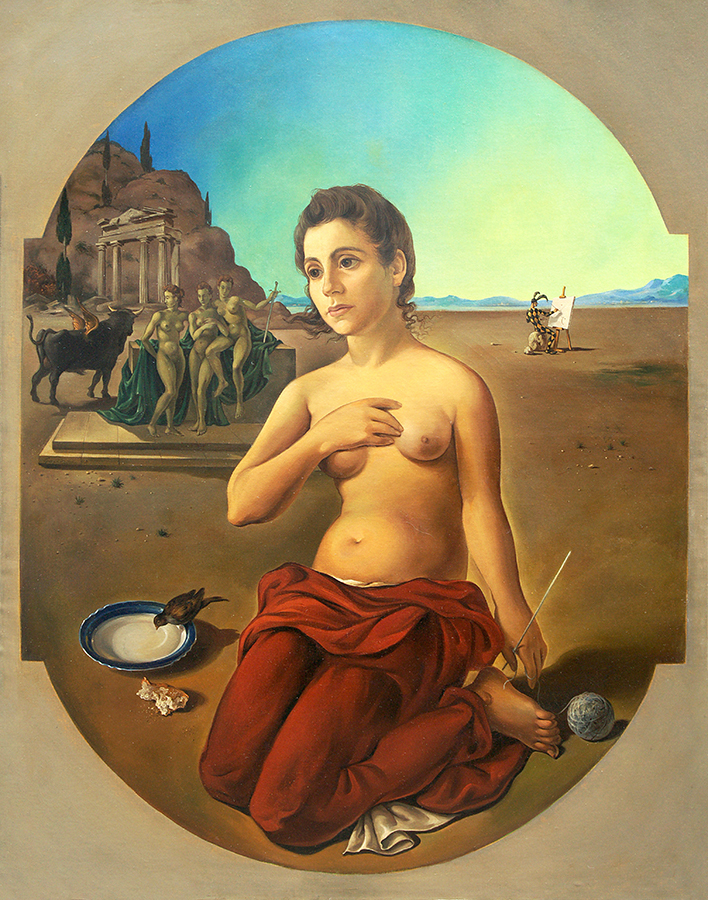 Antonio Gattorno
Period: The Vanguard
1904 - 1980

Classicism versus Buffoonery
Clasicismo versus Bofonería, 1943
oil on canvas
41 x 32 1/8 inches

Antonio Gattorno was born in 1904. In 1916, he began his studies at the San Alejandro Academy and four years later he obtained a scholarship to study in Europe. He studied in Rome, Spain, and finally in Paris. The basics of European painting were decisive in his evolution as an artist. In 1927, he returned to Cuba and set a personal exhibition in which he summarized his educational trip to Europe and also included some artwork produced on the island. This exhibition was only the beginning for what later became the New Art Exhibition, shown in May of that year. Mujeres Junto al Río was one of the key paintings and it was one of the first plastic versions of the modern Creole Movement. Gattorno used the modern European style when painting cuban themes.
He settled in the United States by the end of 1930, leaving the creole-inspired painting and focusing on surrealism. Gattorno died in 1980.