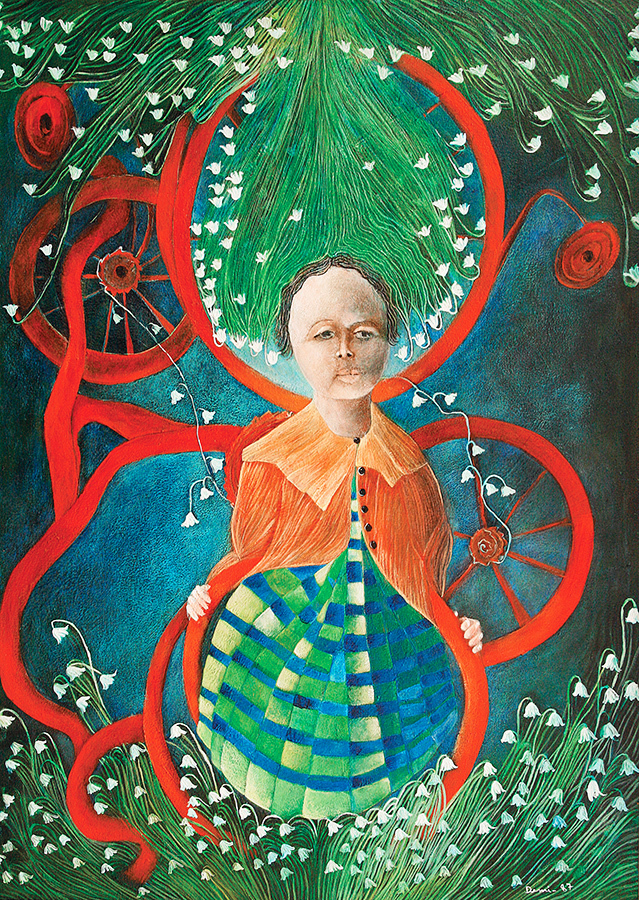 Demi
Period: Contemporary
1955

Bicycle Girl
Niña en Bicicleta, 1987
acrylic on canvas
39 x 28 inches

DEMI was born in Camagüey, on October 6, 1955. Post-revolution, she relocated to Puerto Rico in 1962, and then to the United States in 1971, eventually arriving to Miami to study arts at Miami-Dade Community College in 1978. She first began exhibiting in 1987 around the city, most prominently at the Cuban Museum of Arts and Culture of Miami. In her paintings, DEMI concentrates on the theme of children, often with social undertones advocating for their safety, protection, and growth.

DEMI's works are featured in many public and private collections worldwide and have been widely exhibited in Galleries and Museums, including Switzerland, France, Panama, Puerto Rico and the United States, as well as in the collections of museums such as the Fort Lauderdale Museum of Art, among others. The Smithsonian's Archives of American Art has collected works and primary records from the artist since 1998. In 2009, DEMI was personally invited by the U.S. Ambassador to the Holy See to display one a work in the US Embassy residence in Vatican City as part of the ART IN EMBASSIES program, a prestigious honor for American and international visual artists.