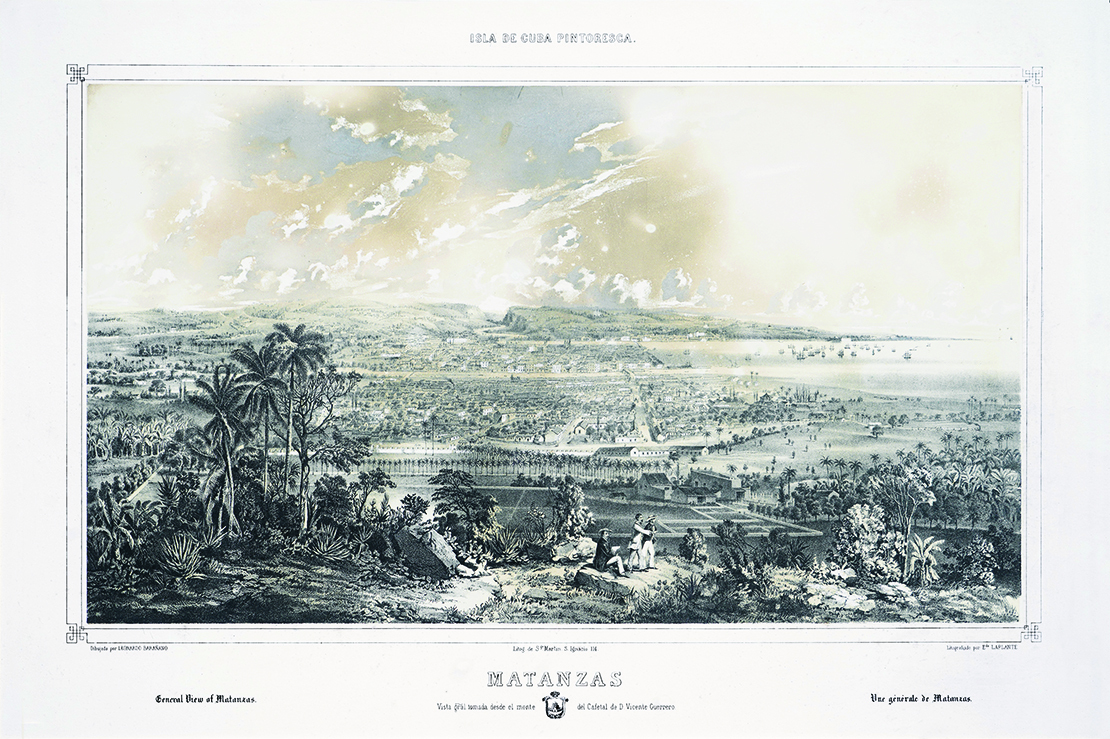 Eduardo Laplante
Period: Colonial
1818 - 1860

Vista de Matanzas
View of Matanzas, ca. 1860
ink on paper
15 1/2 x 26 1/2 inches

Eduardo Laplante was born in France in 1818. He is thought to have come to Cuba some time around 1848, where he took residency in the capital city of Havana. Together with Leonardo Baranano, they drew and printed a series titled, Isla de Cuba Pintoresca in 1856.