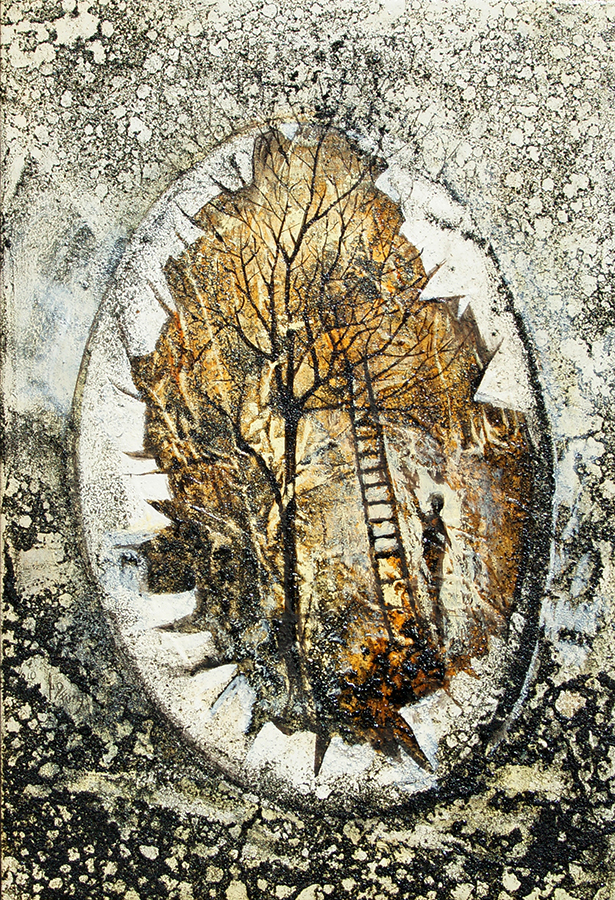 Li Domínguez Fong
Period: Contemporary
1978

Birth of New Ideas
Nacimiento de Nuevas Ideas, 2010
mixed media on canvas
61 x 74 3/4 inches

Li Domínguez Fong was born in Havana, Cuba, in 1978. In 1989 he graduated from the Escuela Elemental de Artes Plásticas in Havana. He continued his studies at the San Alejandro Academy of Fine Arts where he graduated in 1991. Fong has had two personal exhibitions in Havana and has participated in numerous exhibitions internationally. In 2007, he participated in the monumental collaborative mural project Somos lo que hay and in the exhibit The Fridges, which traversed contemporary art centers in Spain, Italy, and France. The artist currently lives and works in Havana, Cuba.