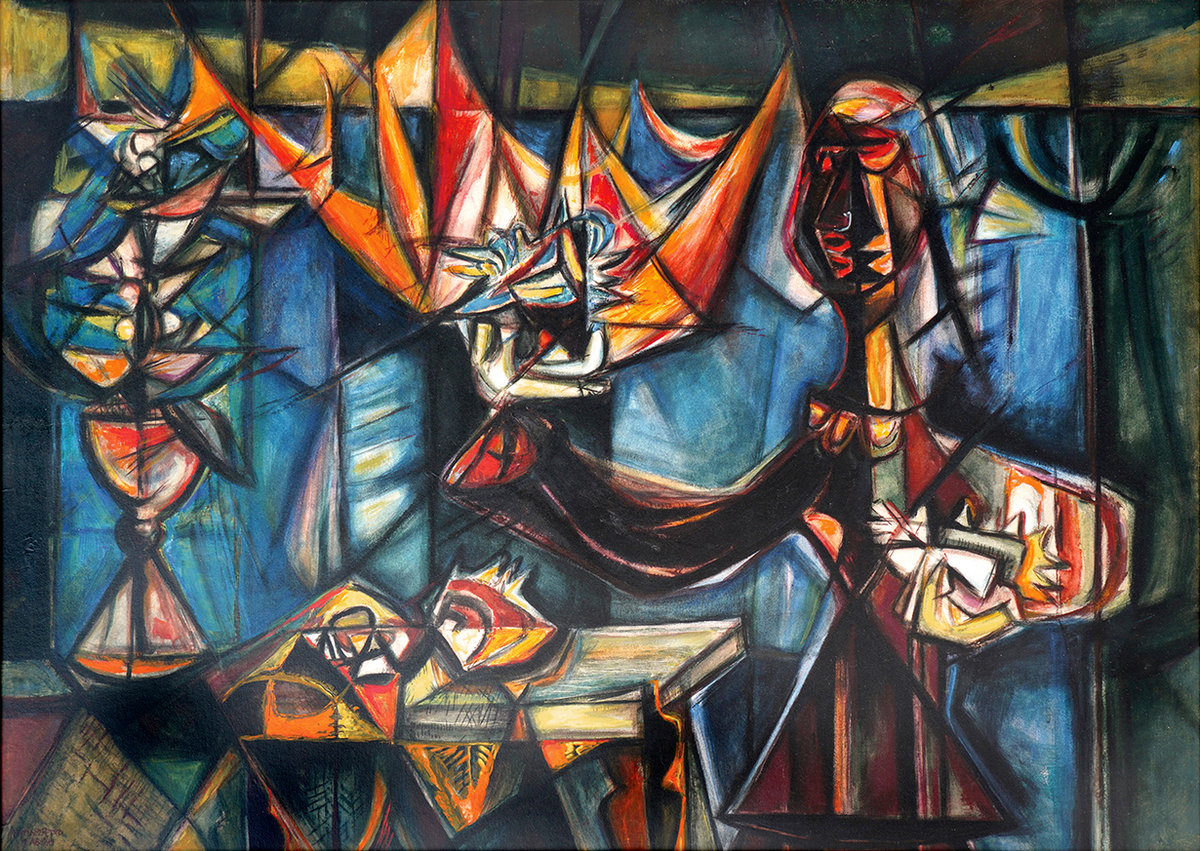 Luis Martínez Pedro
Period: The Vanguard
1910 - 1989

Woman in Interior with Bird and Flower Vase
Mujer en Interior con Pájaro y Florero, 1949
mixed media on heavy paper laid down on canvas
29 1/2 x 41 1/4 inches

Luis Martínez Pedro was born in Havana in 1910. After finishing high school, he attended the University of Havana for two years to study architecture. He left to study at the San Alejandro Academy of Fine Arts for a short time. He moved to the United States in 1931 and joined the Arts and Crafts of New York the following year to study design. He returned to Cuba in 1933, where he exhibited multiple times in Havana. Martínez Pedro had his first solo exhibition in 1943 in the Lyceum Lawn Tennis Club of Havana.

Luis Martínez Pedro worked within many themes. His early work was centered upon mythology. In the 1950s, he became interested in African religious themes and began decorating ceramics in the Santiago de las Vegas workshop. In the 1960s, during the revolution, the artist worked as a designer and professor in the National School of Arts. His work became more abstract and it is during this time that he completes his most well known work, a series titled "Territorial Waters". The artist changed direction radically in the 1970s, when he began a series on Cuban Flora. In 1987, the National Museum, Palace of Fine Arts, honored the artist with a retrospective exhibition.