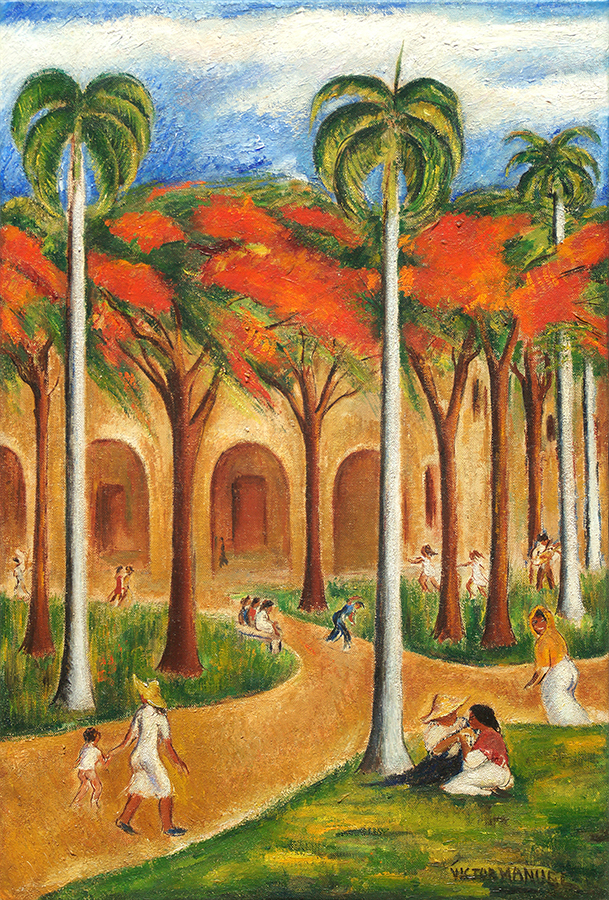 Víctor Manuel García
Period: The Vanguard
1897 - 1969

In the Park
En el Parque, ca 1940
oil on canvas board
14 1/4 x 9 3/4 inches

Manuel García Valdés (1897-1969) was born in Havana, Cuba on October 31, 1897. In 1910, he entered the Professional School of Painting and Sculpture of Havana (San Alejandro). His first personal exhibition was in the Gallery of San Rafael in Havana in 1924. He died in Havana on February 1st, 1969. The National Museum of Fine Arts opened a retrospective exhibit of his artwork in October of 1997.