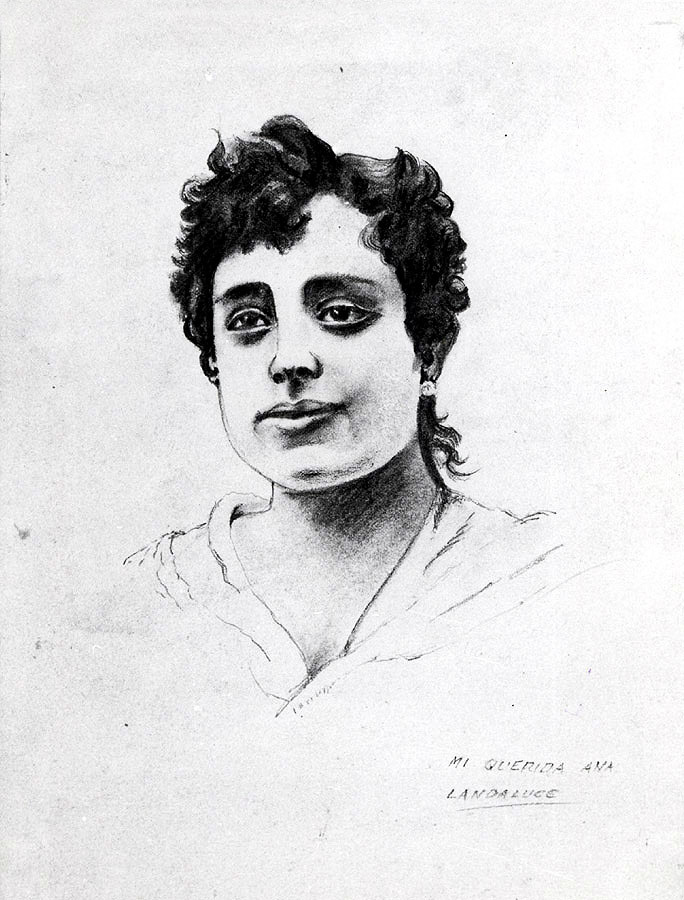 Víctor Patricio Landaluze
Period: Colonial
1828 - 1889

My Dear Ana
Mi Querida Ana, ca. 1870
graphite on paper
7 1/2 x 5 3/4 inches

Víctor Patricio Landaluze was born in Bilbao, Spain in 1828. Arriving in Cuba in 1863, Landaluze settled down in Havana, where he worked as an illustrator for the magazine El Almendares. In 1852 he contributed to a collective album of Cuban art titled Los cubanos pintados por si mismos. Colección de tipos Cubanos, and a second issue titled Tipos y costumbres de la isla de Cuba. Though primarily a political artist, Landaluze also captured the atmosphere of Cuba and its people at the time.