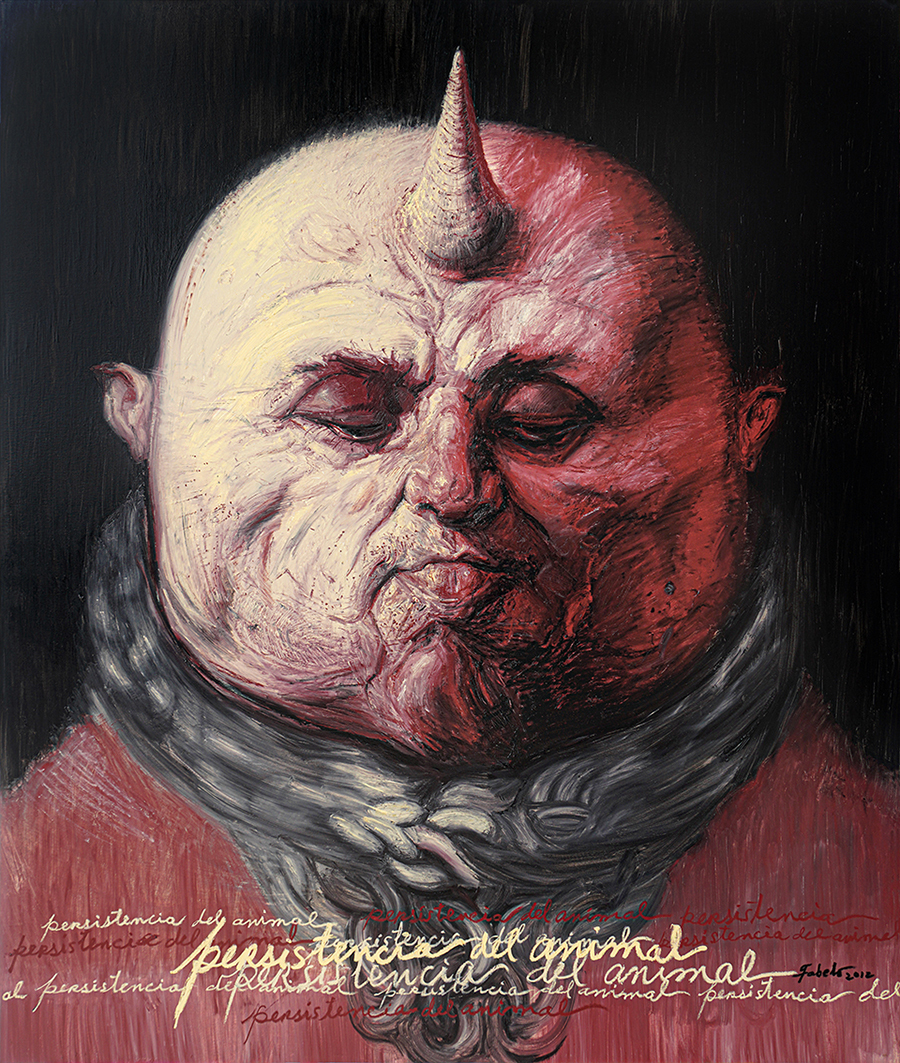 The Persistence of the Animal
(La Persistencia del Animal)
---
Author: Roberto Fabelo
Year: 2012
Medium: oil on canvas
Size: 92 1/2 x 78 3/4 inches
Inventory No: 07143
Price: $

AVAILABLE




Provenance:

Private Collection, Lisbon, Portugal.



To be illustrated in the upcoming catalog

IMPORTANT CUBAN ARTWORKS, Volume Twenty,

Cernuda Arte, Coral Gables, Florida, December 2023.



We are grateful to Roberto Fabelo, for having

confirmed the authenticity of this artwork.



The image of this artwork appears on

the artistís website.