TANIA BRUGUERA: Selection of works from 100 Years of Creations by 20 Women Artists (1922 to 2022)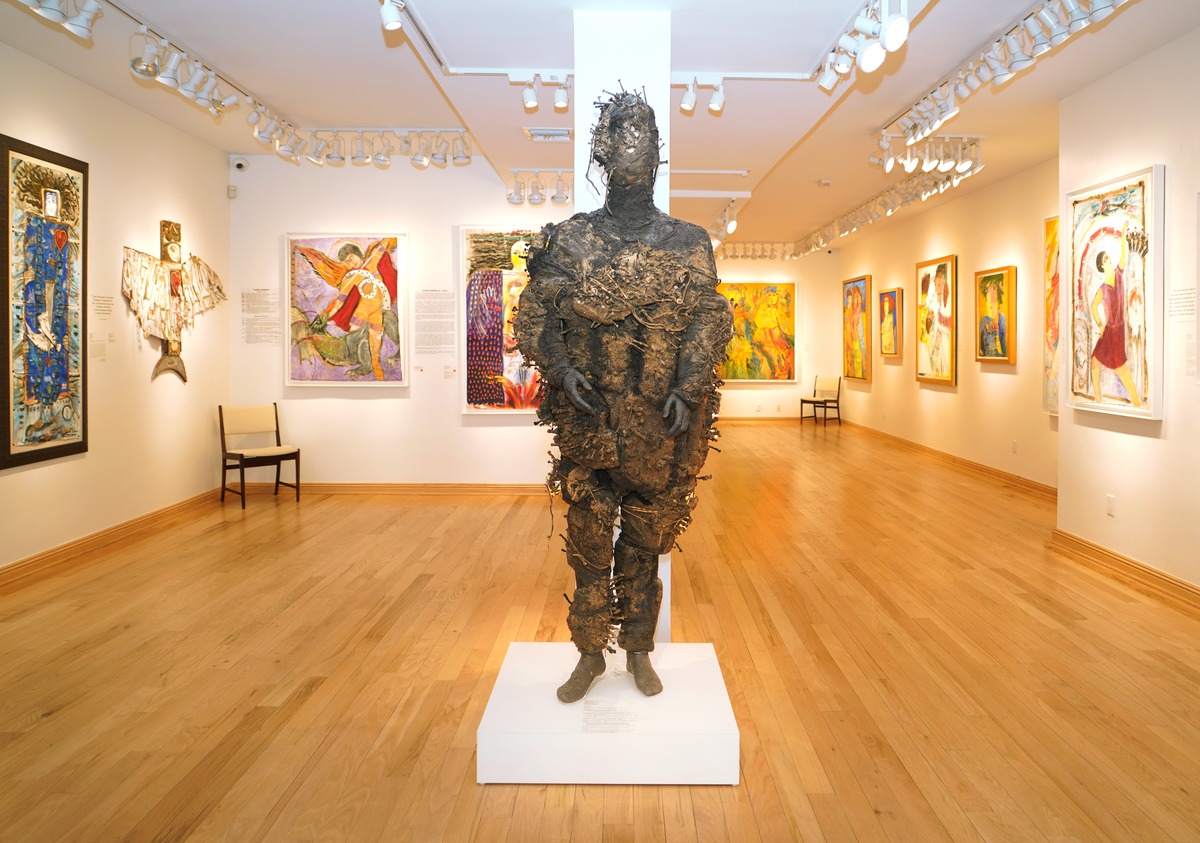 Tania Bruguera's Displacement on dispay at Cernuda Arte as part of the 100 Years of Creations by 20 Women Artists (1922 to 2022) exhibition.





"Art is useful. Through art we can start building a world that works differently."

-TANIA BRUGUERA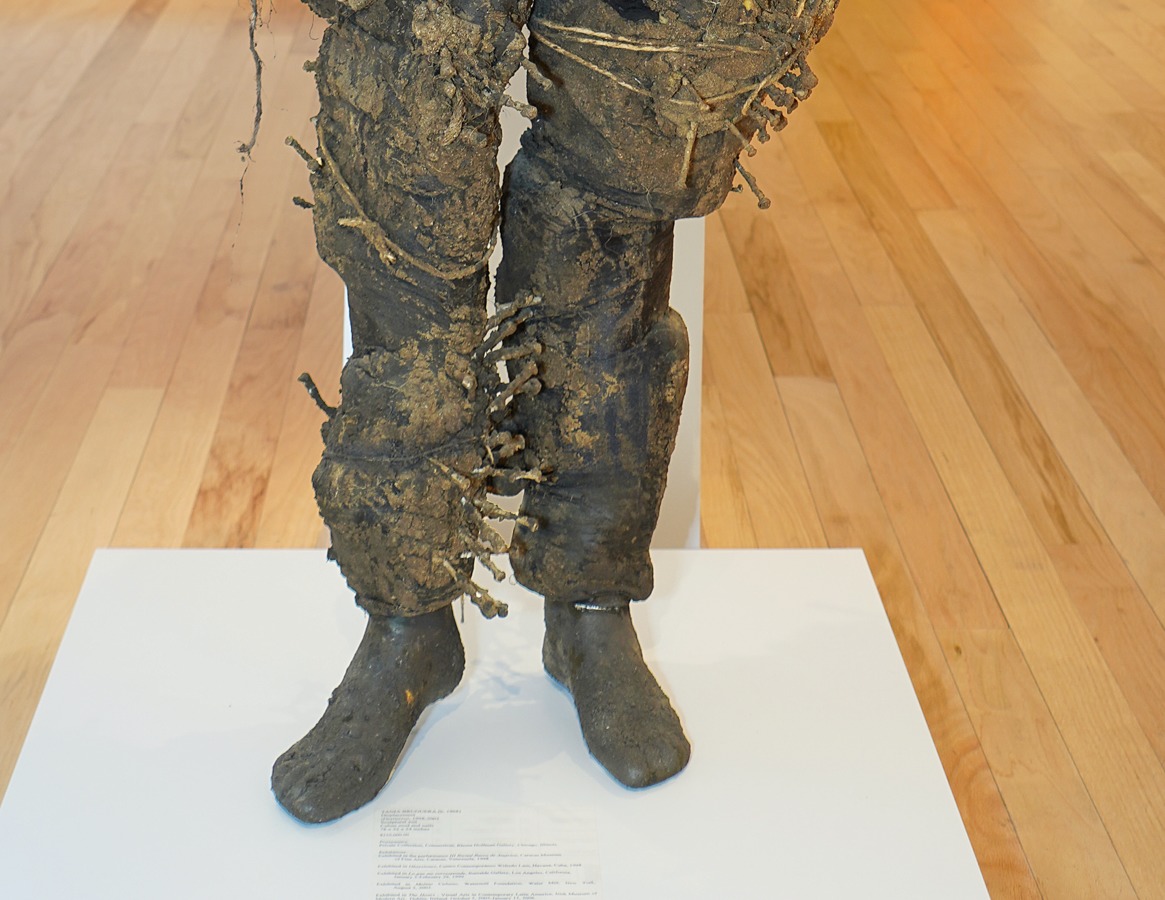 Tania Bruguera (b. 1968)
Displacement
(Destierro), 1998-2003
Sculptural suit, Cuban mud and nails
78 x 32 x 24 inches

Provenance:
Private Collection, Connecticut; Rhona Hoffman Gallery, Chicago, Illinois.

Exhibitions:
Exhibited in the performance III Bienal Barro de América, Caracas Museum of Fine Arts, Caracas, Venezuela, 1998.
Exhibited in Obsesiones, Centro Contemporáneo Wifredo Lam, Havana, Cuba, 1998.
Exhibited in Lo que me corresponde, Iturralde Gallery, Los Angeles, California, Jan. 5 - Feb. 29, 1999.
Exhibited in Molino Cubano, Watermill Foundation, Water Mill, New York, Aug. 3, 2003.
Exhibited in The Hours - Visual Arts in Contemporary Latin America, Irish Museum of Modern Art, Dublin, Ireland, Oct. 5, 2005 - Jan. 15, 2006.
Exhibited in Tania Bruguera - Installation/Performances, Kunsthalle zu Kiel, Kiel, Germany, Jul. 22 - Sep. 17, 2006.
Exhibited in Transfigured Worlds: Kongo Power Figure and Bruguera's Displacement Costume, Neuberger Museum of Art, Purchase College, State University of New York, New York, Jan. 28 - Apr. 11, 2010.
Exhibited in Selections of Cuban Modern and Contemporary Protest Art, Cernuda Arte, Coral Gables, FL, Jul. – Oct. 2021.

Literature:
H. Herzog, The Hours - Visual Arts in Contemporary Latin America, Dublin, 2005.
H. Posner, G. Mosquera, C. Lambert - Beatty, Tania Bruguera: On the Political Imaginary, New York, 2010, p. 70, illustrated.
Illustrated in IMPORTANT CUBAN ARTWORKS, Volume Thirteen, Cernuda Arte, page 171.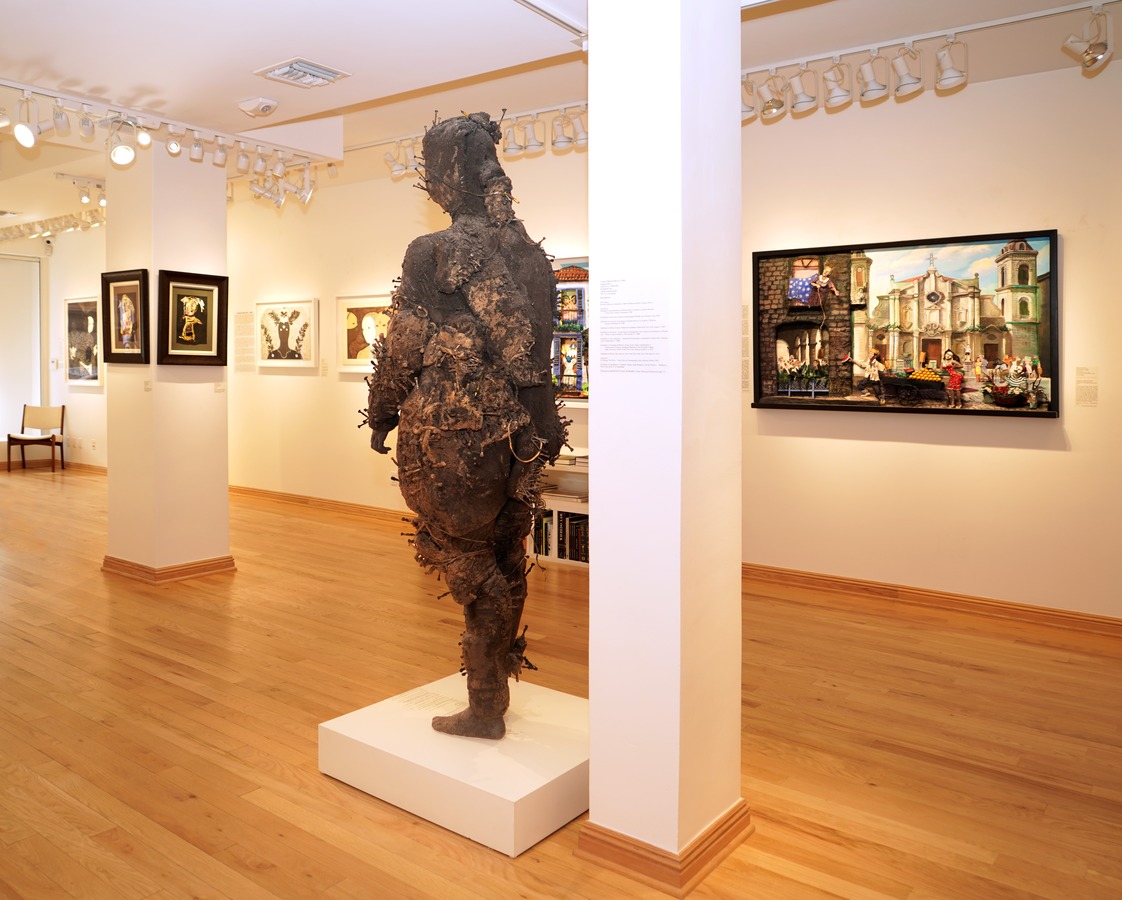 A back view of Tania Bruguera's Displacement in relation to the corresponding exhibition space.






"Bruguera is known for the original and compelling way in which she addresses the major political concerns of our time, not only in debates on art and art history, but also in the hope of bringing about real change in the world around us."

- Frances Morris, director of the Tate Modern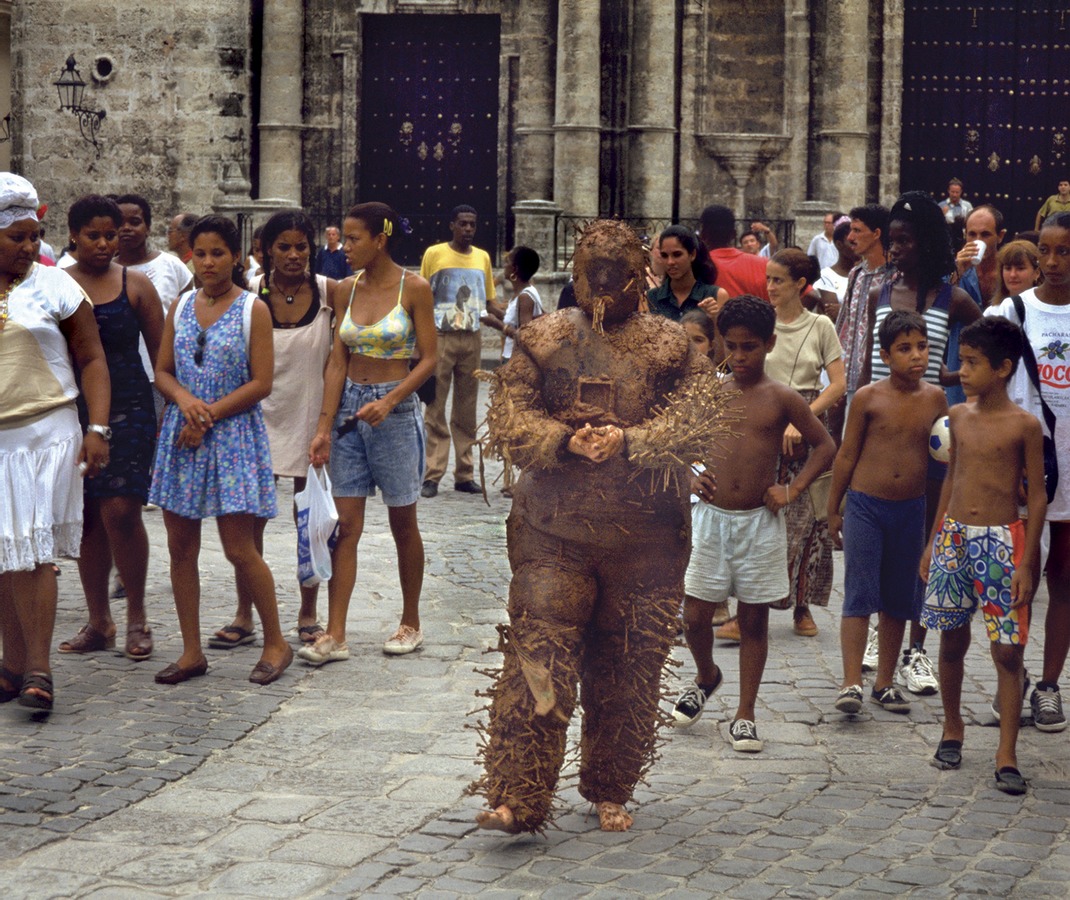 Tania Bruguera walking through Havana streets in a garment made of earth, cloth, wood, and nails, as a part of Displacement performance in 1998.

Photo: Manuel Piña and José Alberto Figueroa, www.taniabruguera.com.



Copyright 2002-2022, Cernuda Arte. All Rights Reserved