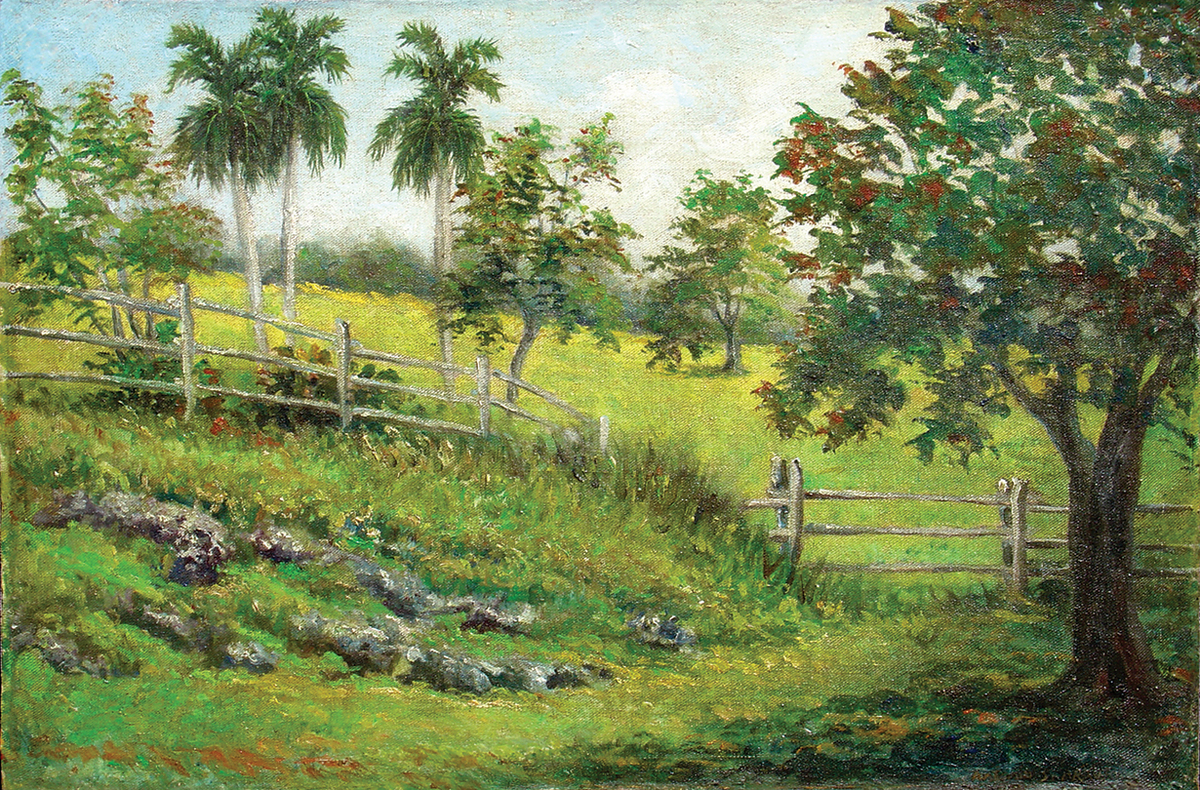 Antonio Sánchez Araujo
Period: Early Republic
1887 - 1946

Landscape
Paisaje, 1930
oil on board
13 x 19 1/4 inches

Antonio Sánchez Araujo (1887- 1946) was born in Santa Lucia, Oriente province, and began his systematic artistic development in the Honors College at the San Alejandro Academy in 1907. He continued his artistic education in Madrid, Barcelona and Paris, courtesy of a five year scholarship granted by the Congress of the Cuban Republic in 1918. In Paris he trained at the Colarossi and Grand Chaumiere Academies for three years. During his life he received copious honors. His work was displayed in the Palace of the Cuban Senate in 1918, in Barcelona, in 1919, in the exhibits of the Association of Painters and Sculptors from 1918 to 1928, in the Salon de Otońo of Madrid in 1920, in San Francisco, in 1925, in Philadelphia, in 1926 (where he won a prize with his piece La Silla de Gibara). He was also represented in collectives in Baltimore and Seville in 1930, in Havana in 1932 and again in 1940 in the exhibit Three Hundred Years of Art in Cuba at the University of Havana.


He was the Director of the Free School of Fine Arts from 1926 to 1929 and also a Professor at the San Alejandro Academy beginning in 1926. He cultivated, preferentially, landscapes and portraits, in addition to artworks of popular appeal. In Miami, FL his work was presented at the Bacardí Gallery, in the Exhibit Pintura y Litografia Cubana (Cuban Painting and Lithography), in 1988. The artist passed away in Havana on September 13 of 1946.