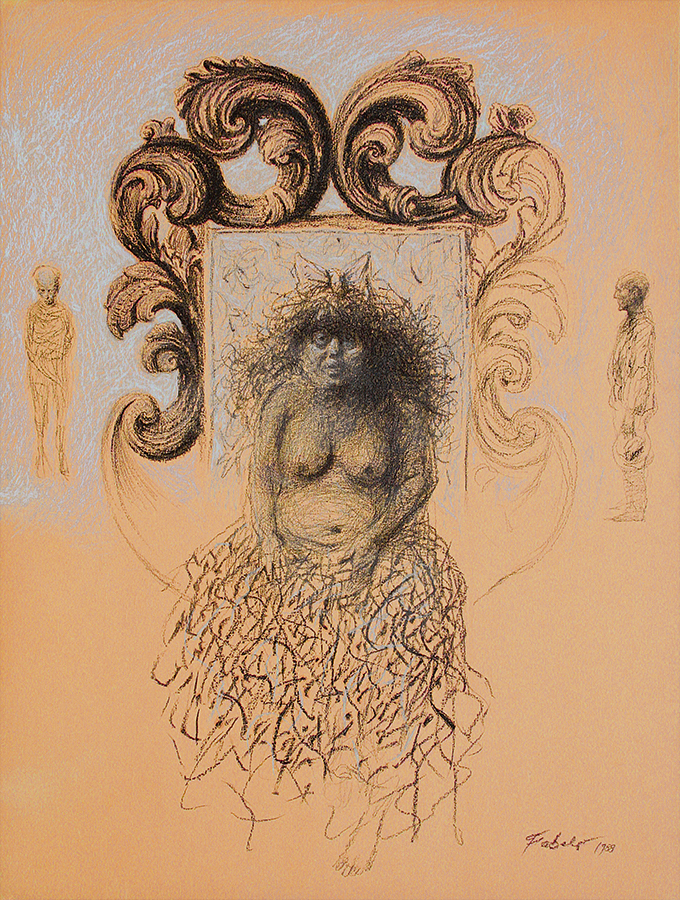 Roberto Fabelo
Period: Contemporary
1950

La Soberana

The Sovereign, 1988
oil crayon on paper
48 1/2 x 36 inches

Roberto Fabelo was born in Camagüey, Cuba, in 1951.
He is a painter and illustrator. Fabelo studied at The National Art School and at the Superior Art Institute of Havana. He was a professor and a jury member for very important national and international visual arts contests. The Cuban state awarded him with a medal for National Culture and also granted him the Alejo Carpentier medal for his outstanding artistic career.