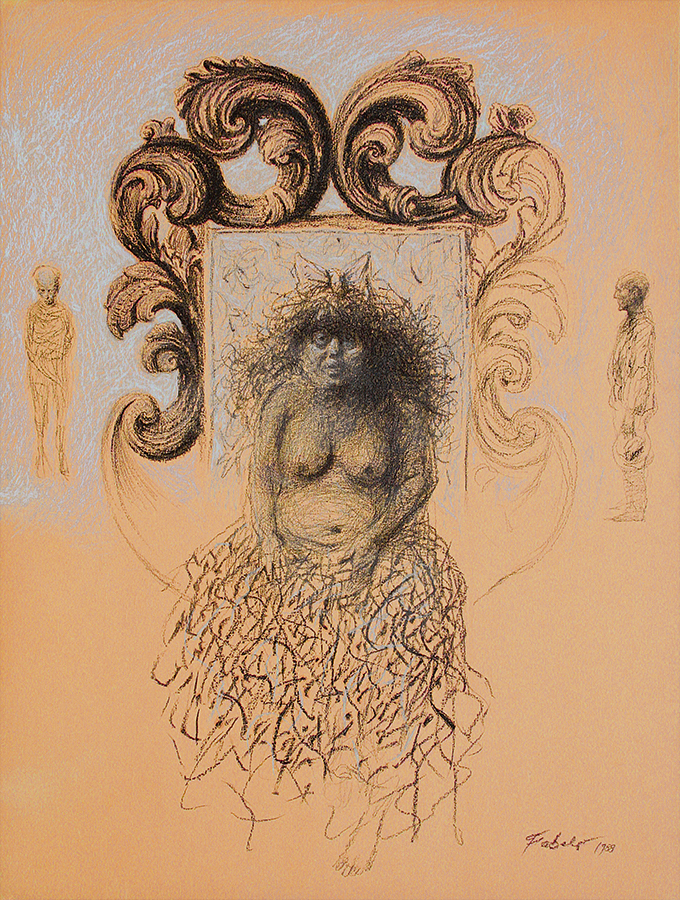 Roberto Fabelo
Period: Contemporary
1950

The Sovereign

La Soberana, 1988
oil crayon on paper
48 1/2 x 36 inches

Roberto Fabelo was born in Camagüey, Cuba, in 1950.
He is a painter and illustrator. Fabelo studied at The National Art School and at the Superior Art Institute of Havana. He was a professor and a jury member for very important national and international visual arts contests. The Cuban state awarded him with a medal for National Culture and also granted him the Alejo Carpentier medal for his outstanding artistic career.

Roberto Fabelo is internationally recognized as one of Cuba's most renowned contemporary artists.


Over the course of his long career, Fabelo's trajectory has embraced most manifestations of the visual arts. His body of work encompasses a variety of mediums and surfaces, including: watercolor, ink, oil, acrylic, mixed media, bronze, ceramic and installations. As a great master of his craft, the artist conjures his own world via the rendition of powerful artworks, with elements of expressionism and surrealism.